On Monday, April 19 our Juniors and Seniors will travel to Watonga to participate in the Arrive Alive Tour hosted by the Blaine County Sherriff's Office. For more information about the Arrive Alive Tour, please visit this website
https://arrivealivetour.com/

The HS Baseball games scheduled for today have been cancelled due to weather.

The JH SB games scheduled for today have been cancelled.

The HS Baseball Game at Seiling scheduled for today has been moved to Tuesday.

The JH/HS Softball Games scheduled for Monday at Hammon have been cancelled.

Geometry students measured the height of objects using ratio and proportions with mirrors and shadows.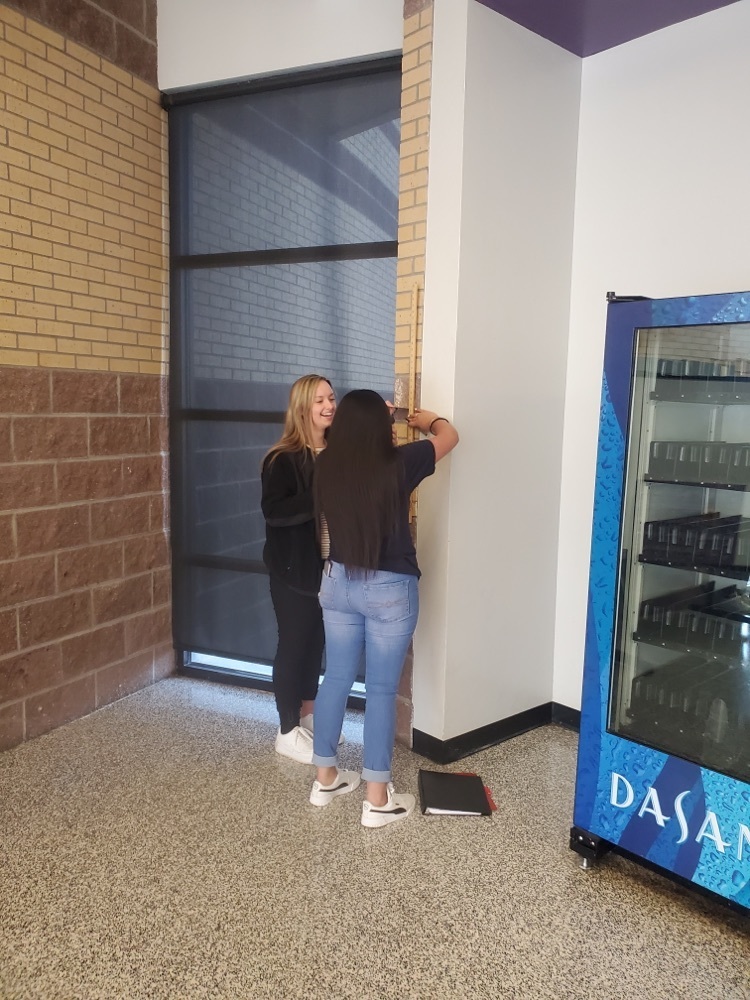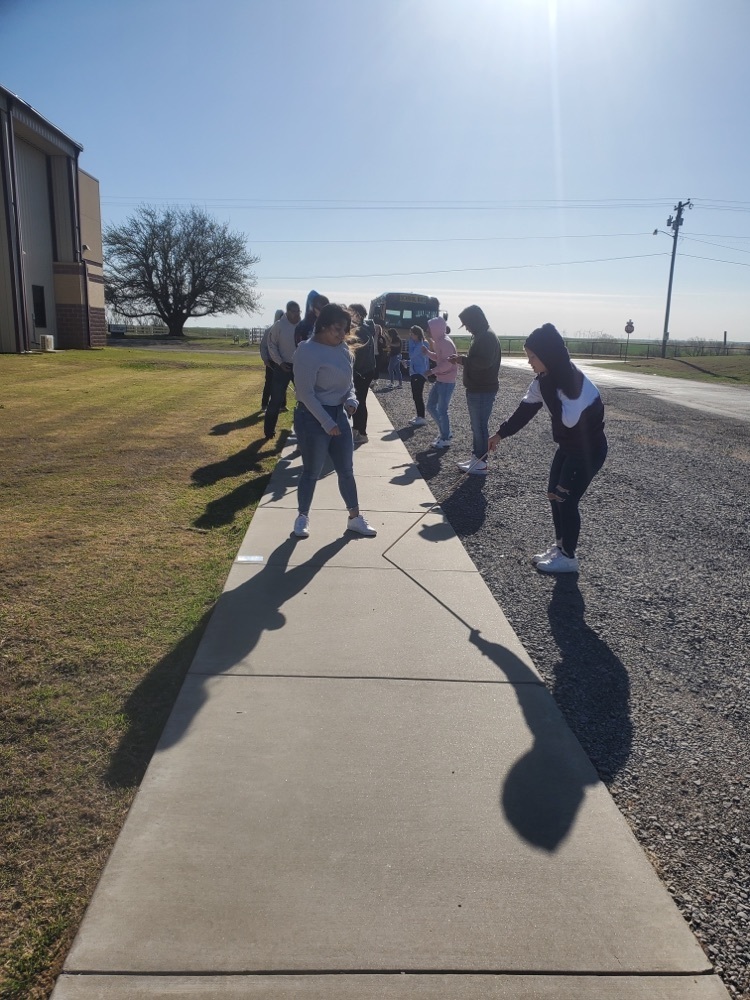 Fourth Grader Kasen Harris raised $250 through his Freshie business to donate towards the purchase of Championship Rings for our Boys & Girls Basketball Teams. Kasen is pictured with Coach Rick Gore and Coach Jeremy Tharp.

Congratulations to our 2021-2022 JH Cheer Squad!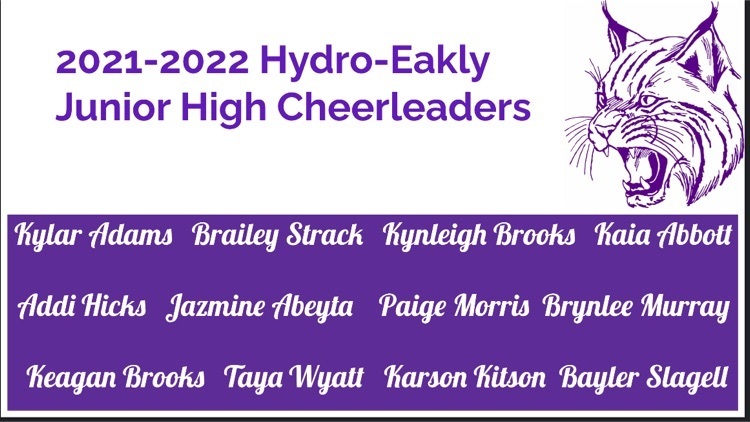 Congratulations to our 2021-2022 HS Cheer Squad!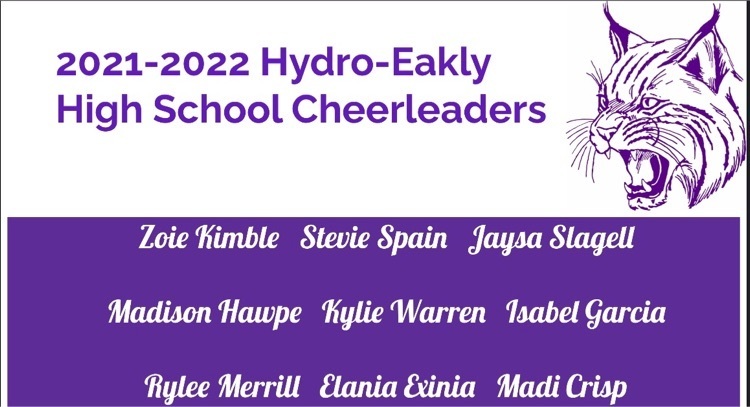 Hobart JH BA Tournament - April 8-10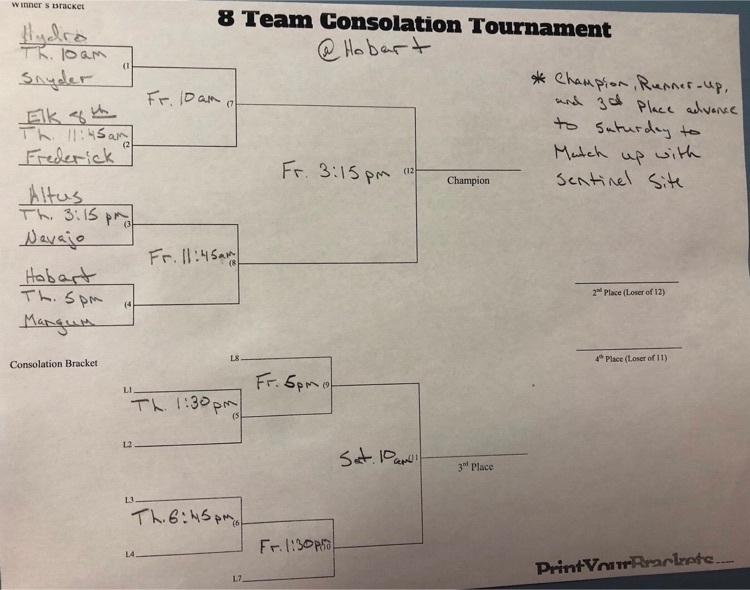 Congratulations to the Hobart Battle of the Big Bats Tournament Runner-ups!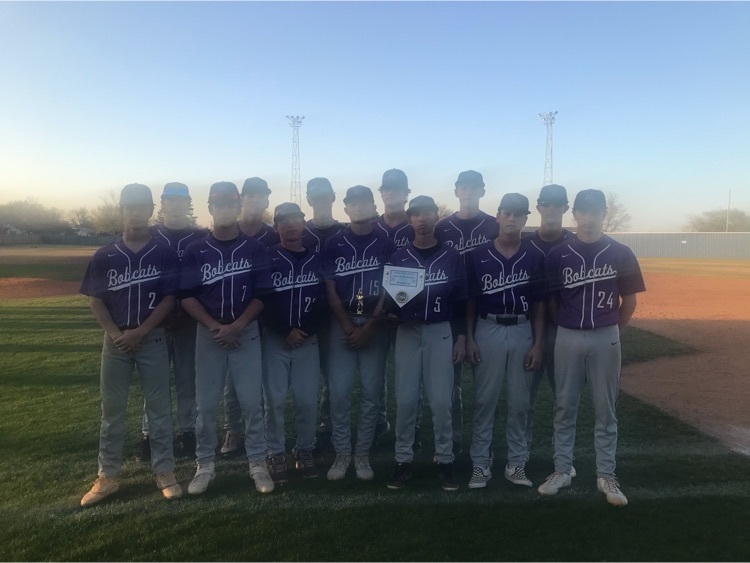 HS SB Festival @ Hammon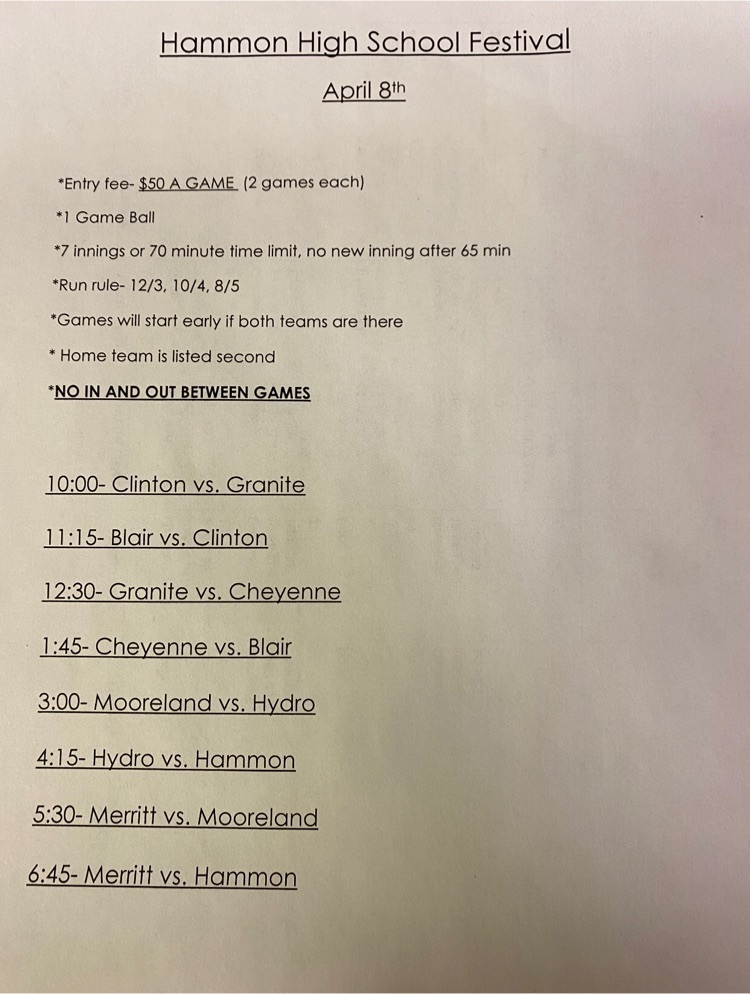 Multiple law enforcement agencies and first responders will be conducting active shooter training exercises on the Hydro-Eakly campus on Thursday, April 1st beginning at 5:00 PM. The campus, including ball fields, will close at 4:30 PM.

The basketball teams will be honored by Rep. Moore at the Oklahoma House of Representatives at 1:30 PM today. Here is a link if you would like to watch the House live feed:
https://www.okhouse.gov/video/default.aspx

March 25 - JH Softball Weatherford Tournament Bracket

Baseball Update: Due to weather & field conditions, Thursday's games have been cancelled. One or both games may be played on Saturday. We will post an update as soon as we have the information.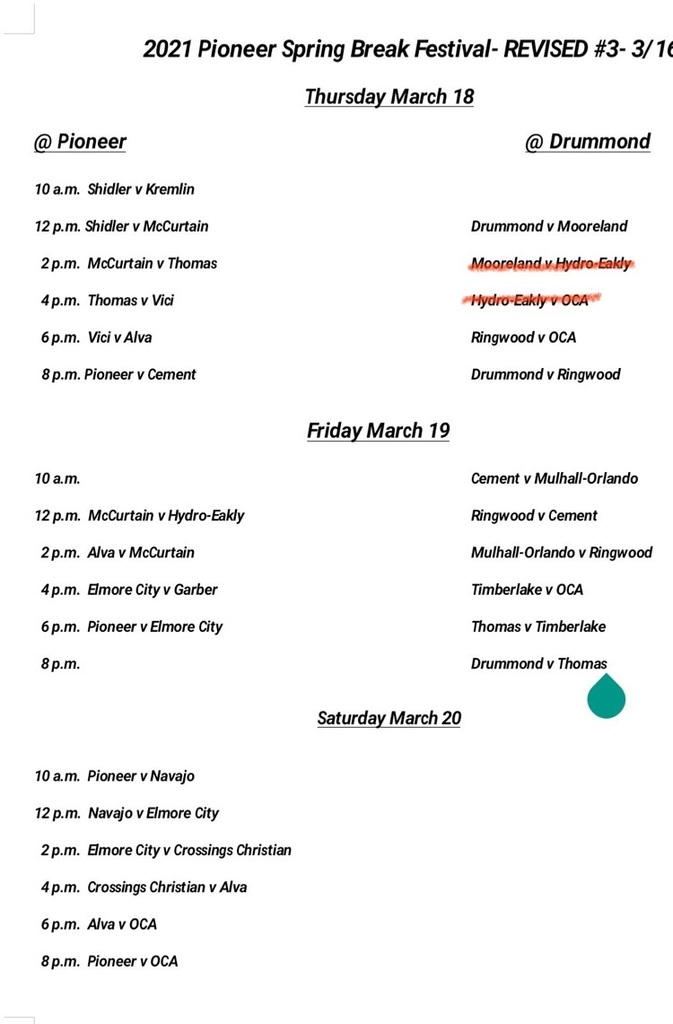 Many roads in the school district are still snow packed, and it seems they will be very slick tomorrow. Therefore, we will have a remote learning day tomorrow. Our teachers understand that some students may not be able to join because of other more important issues related to the extremely cold temperatures (e.g., taking care of livestock). We also understand that some students or teachers could unexpectedly lose power. Don't worry if that happens. The teacher will help the student(s) catch up at a later time. Please communicate with your child's teacher via email or other established classroom communication method if you child is unable to virtually attend class. -Mr. Bussey